These pages are intended to welcome those who are visiting the Fenland waterways for the first time from the rest of the canal system, and to provide some practical tips and hints.
If you spot any errors, omissions or inaccuracies, or have suggestions for additional content, please email me. GOBA does not accept any liability for the accuracy or completeness of this information.
This guide covers:
Boat equipment
Preparing for the EA's Anglian Waterways – licencing, keys etc.
Tips for the River Nene …
… for the Middle Level
… for the Ely Ouse and the Bedford Ouse
… and for the River Cam (above Bottisham Lock).
Some general tips on etiquette.
Alternative access routes
Key telephone numbers
In addition, click on these links for further information about:
WINTER STOPPAGE PROGRAMME 2023-24
River Nene: closed to through traffic 1 Nov to 22 February. Details here
Middle Level: closed to through navigation 30th October to 19th December, and 8th January to 9th February. Details here
River Great Ouse: Brampton lock closed 9th January to 9th April. Details here
Grand Union Canal, Northampton Arm: No closures I am aware of at this time.
1. BOAT EQUIPMENT – read this before you set off
An anchor and suitable chain & warp is useful, in case of engine failure.
Lifebuoy or heaving line, in case anyone does fall in
Especially if you are boating alone, please consider wearing a lifejacket. Some stretches (the Ely Ouse in particular) are deep (4 metres in places), and very isolated.
Decent length mooring lines, plus some spare mooring pins. Spring lines can be useful as well.
A mud anchor can be useful on occasions, particularly if you want to stop in an out of the way place and don't need to get ashore.
If you want to cruise at night, you will need proper navigation lights (not a tunnel light!). Night-time cruising is not allowed on the Middle Level.
You will need at least one Abloy key, to unlock EA water and Elsan points, and the control panels on the Nene and Ouse locks. You can order these over the phone from the EA, or buy them in person from Northampton Marina. They do not float. (See photo below). Do NOT buy one of these. I met a boater (May 2023) who had done so, and got stuck at the first guillotine lock. Fortunately I had a spare I could sell them.
See note below about the special windlass for the Middle Level, and the Yale key for the Middle Level. You can buy these en route. (See photo below).
See below for advice on licences, mooring subscriptions, and guidebooks for the various navigations.
2. ENVIRONMENT AGENCY ANGLIAN WATERWAYS
This section covers information that is common to the four waterways administered by the EA:
River Nene – Northampton to Peterborough
Ely Ouse – Denver Sluice to Popes Corner, including tributaries – River Cam to Bottisham lock, the Lodes (64 foot maximum at Upware lock), Lark, Little Ouse, Wissey, and the Old West River to Hermitage Lock.
Bedford Ouse – Hermitage Lock (Earith) to Bedford.
New Bedford River – Denver to Earith (tidal)
The licencing situation changed in 2021, following new legislation that requires a licence to use the Middle Level. For boats visiting from the CRT canal system, you have broadly two options. EITHER:
For holders of a CRT/EA gold licence, or an EA Anglian annual licence, you have the option of buying an Anglian Pass, which will then also allow you to use the waterways run by the Middle Level Commissioners (MLC), and the Cam Conservators' waters (above Bottisham lock).

You can buy short term visitor licences from the MLC and (unless you already have a gold licence) from the EA.

_____
You should subscribe to the EA's river advice for boaters (also known as strong stream alerts), in order to receive alerts if the rivers are in flood. There are three separate alerts, covering the Nene, the Bedford Ouse from Earith to St Ives, and from St Ives to Bedford. The Nene system has two states: "NOT IN FORCE" (ie open for navigation) and "STRONG STREAM". The Bedford Ouse system has an additional intermediate level of "CAUTION".

The alert system does not cover the Ely Ouse part of the system (or the tributaries).
If strong stream alerts are issued, then find a safe place to moor as soon as possible. Note that some locks may be "reversed". This rather confusing term means that the lock is open at both ends (ie the mitre gates are padlocked open and the guillotine is raised), with very strong currents and with limited headroom. KEEP AWAY!
3. RIVER NENE

4. MIDDLE LEVEL NAVIGABLE DRAINS
The Middle Level (not Middle Levels!) Navigation connects the Nene at Stanground (near Peterborough) to the Ely Ouse at Salters Lode / Denver.
You should book your entry to the Middle Level at Stanground 24 hours in advance (telephone 07824 600470)
At Stanground, you should buy a Middle Level Yale key. This provides access to the unmanned locks at Ashline and Lode End, and to the facilities block in March.
You can also buy there the special windlass (confusingly called an Ouse key) you need to operate the slackers (paddles) at Ashline and Marmont Priory. See photo below. Normal windlasses (of whatever size) don't work very well (they have the wrong taper). (The shrouds – which prevented a normal windlass from working at all – have now been removed).
When you arrive at Stanground, you should be given a copy of the Middle Level leaflet, which contains lots of useful information including on low bridges. https://middlelevel.gov.uk/navigation/: look for "Navigation Notes" to download a PDF copy. Deep draughted boats may need to lock through backwards and then reverse to the first turning point.
Imrays published a new edition of their guide to the Middle Level in 2020 – available here. A discount for GOBA members is available via our member discounts page.
Online map available from Waterways Routes (here). A discount for GOBA members is available here. A smaller discount is available to non-members: use the code "GOBA10".
If you do deviate from the main transit route, make sure you have decent maps, as there are no signposts! Benwick, Ramsey, Chatteris, Holme Fen and Woodwalton Fen are well worth a visit. Check the bridge heights first (see the link above). NB the old transit route via Horseway and Welches Dam is not currently navigable.
In addition to the limited official moorings, and those provided by the Well Creek Trust, good wild moorings are available at a number of places, for example: on the north bank between March and Low Corner (near the junction with the Twenty Foot); in Beavills Leam, just south of Angle Corner; and at Holme and Woodwalton Fen.
The MLC have created a number of new "rural" moorings – detail here. The most recent is at Ramsey – please use them! There are now two on the transit route, one at Angle Corner and one between there and Floods Ferry.
Contact the lockkeeper at Salters Lode before you get there (see below), for advice on tide times etc.
The MLC now (since November 2023) offer a text message alert service, to publicize news of:

Navigation closure information
Water level management information
Emergency and/or urgent messages

To sign up this send an email to

[email protected]

with the subject "NAVIGATION TEXT SERVICE". Include your mobile number and your name in the email message

5. GREAT OUSE SYSTEM – ELY OUSE (and tributaries), BEDFORD OUSE, and the NEW BEDFORD RIVER
Guidebooks are published by Imrays (a new edition was published in May 2021 – available here) and Pearsons. A discount for GOBA members is available via our member discounts page.
GOBA maintain a map of moorings and other facilities here: https://goba.org.uk/map/
Online map available from Waterways Routes (here). A discount for GOBA members is available here. A smaller discount is available to non-members: use the code "GOBA10".
The transit from Salters Lode to Denver is tidal, and can be tricky. Watch out for the mudbanks.
Normally transits are possible only once a day – contact the lockkeeper at Salters Lode for advice or see this note from the lock keepers at Denver. The current siltation situation may mean that on some dates a transit is not possible at all.
Make sure you know whether you are going with the tide (flood tide from Salters Lode to Denver, ebb tide from Denver to Salters Lode) or against it (vice versa), as this will affect the maneuvers you need to make and will determine whether you can get into the lock at Salters Lode without hitting the tyres. (Paul the lock keeper normally awards marks out of ten).
My personal (and very unofficial) tips can be found here.
If your boat is over 60′ in length contact the Salters Lode lockkeeper well in advance. You will need to lock through when the tide makes a level, and there are some days where this is not possible.
Join GOBA to gain access to our excellent moorings, and a smart pennant if you like flags on your boat. https://goba.org.uk/
Stoppage information for the Great Ouse is available via the Northampton marina website (see comments above about alerts) https://www.northamptonmarina.co.uk/navigation-works-calendar
Moorings are organised by the EA, various town councils, and by GOBA. These organised moorings are invariably 48 hours maximum, and some have rules about when you can return. Check the local signage.
Wild moorings are possible, at your own risk, at some locations. Use your common sense, keep away from houses, cattle and wildlife, and be ready to move if the landowner asks you.
6. RIVER CAM
The "Anglian Pass" mentioned above also covers the River Cam (above Bottisham lock).
Visitor moorings are very limited in Cambridge itself – two on the left by the Fort St George pub, and four on the right just below Jesus Green lock. An alternative is to catch a train from Ely or Waterbeach. There are Camcon moorings at Clayhithe bridge, and GOBA moorings at Horningsea and Waterbeach
Cam Conservators website has a diary – worth checking for details of rowing regattas etc. https://www.camconservancy.org/
The section above Baitsbite is heavily used by rowing eights, of varying skill and speed. Note the section where the rule of the road is reversed – take the left side on Grassy corner, just downstream of the Plough pub – and where downstream boats give way to upstream boats.
Also, as you get into the city itself, keep a sharp lookout for rowing boats arriving at or departing from the many boathouses (which are all on the right hand bank as you go upstream).
If you think a rowing boat ahead or astern has not seen you – especially one without a cox – then give them a shout – "AHEAD FOUR", "AHEAD SCULLER", or "TAKE A LOOK" will do nicely – or a toot on your horn (if they are ahead of you).
You may need to share the river with sailing dinghies at Waterbeach. Good luck.
It is possible for powered boats to access the river in the middle of Cambridge – the Backs – between 1st October and 31st March. Read the guidance note on the Cam Conservators website and use the booking form.
7. ETIQUETTE and LANGUAGE
A few suggestions, especially for visiting narrowboaters
Moorings are scarce, so please moor close to other boats, raft up if you can, and don't worry if you can't get both ends of the boat into the bank or onto the "official" mooring.
On the Nene, leave locks that have V doors at both ends as you wish. Leave guillotine locks empty, with the guillotine gate fully raised. If water is short this rule may be suspended (ie allowing you to leave the lock full when going uphill)
On the Middle level, follow local signage (especially at Ashline and Marmont Priory) about how to leave the lock
On the Great Ouse system, you can leave locks as you like.
Always leave guillotine gates fully raised: you may not need all the headroom, but the next boat might.
Please follow the rules for use of FOTRN and GOBA moorings. Both organisations are run by volunteers, and rely on the goodwill of local landowners and boaters to operate effectively.
A brief dictionary
V-Doors: Mitre lock gates
Slackers: Paddles
Pen: Lock chamber
Staithe: Jetty or wharf (in Norfolk)
8. ALTERNATIVE ACCESS ROUTES
If you are coming from the Fossdyke / Witham, a tidal transit from Boston to Wisbech is possible. Further advice here. https://scholargypsy.org.uk/washing/
An alternative route from Denver to Earith is via the New Bedford River. This is tidal (but not very), and rather straight. See this guidance note. Contact Hermitage or Denver lock keepers for advice on whether this journey is feasible, and advice on tide times.
Bedford to Milton Keynes waterway – see https://www.bmkwaterway.org/
9. PHONE NUMBERS
Environment Agency (Nene)
River Nene inspector
07920 087741
Lindon Wise (incl. bookings for Dog-in-a-Doublet lock)
River Nene inspector
07760 422263
Andy Hall
River Nene inspector
07714 064034
Roy Smith
River Nene floodline
0345 9881188
Dial 1 and then quickdial 032112
Middle Level Commissioners
Stanground Sluice (Tina – MLC)
07824 600470
Book transit at least 24 hours beforehand.
Kevin Russell
07725 134170
Middle Level Navigation Officer
Marmont Priory Lock
(Number removed as this lock is currently self operated)
Salters Lode Lock (Paul)
01366 382292
Good advice on crossing to Denver. Ring for advice on transit windows.
Environment Agency
(Great Ouse)
Denver Sluice complex
01366 382013
Normally goes to answerphone
Denver lock
01366 382340
Only manned when lock is in use
Hermitage Lock
01487 841548
Open 0900-1800 in the summer, occasionally longer hours. Closed for lunch 1300-1400.
Although the river at Earith is tidal, the range is miniscule and this stretch can be navigated at all stages of the tide.
Environment Agency
0800 807060

03708 506506
Control room

Customer service
River Ouse Inspector
07768 171256
Matt Yallop
River Ouse Inspector
07889 111829
Mervyn Day
River Ouse floodline
0345 9881188
Dial 1 and then quickdial 033212 (Earith to St Ives) or 033211 (St Ives to Bedford)
AND FINALLY, it is worth remembering that much of this system is first and foremost a land drainage system, originally built by the Dutch, with optional navigation if the weather behaves. If you want to understand how the system works, these excellent videos by Paul Burrows from the Environment Agency (produced over Christmas and New Year 2020) are a good place to start: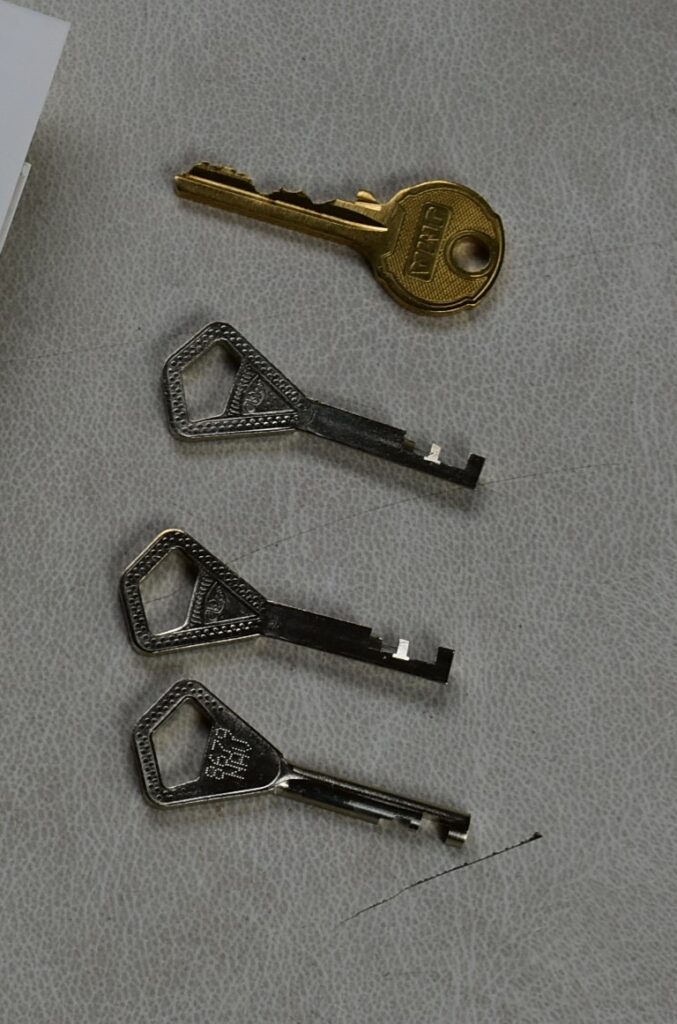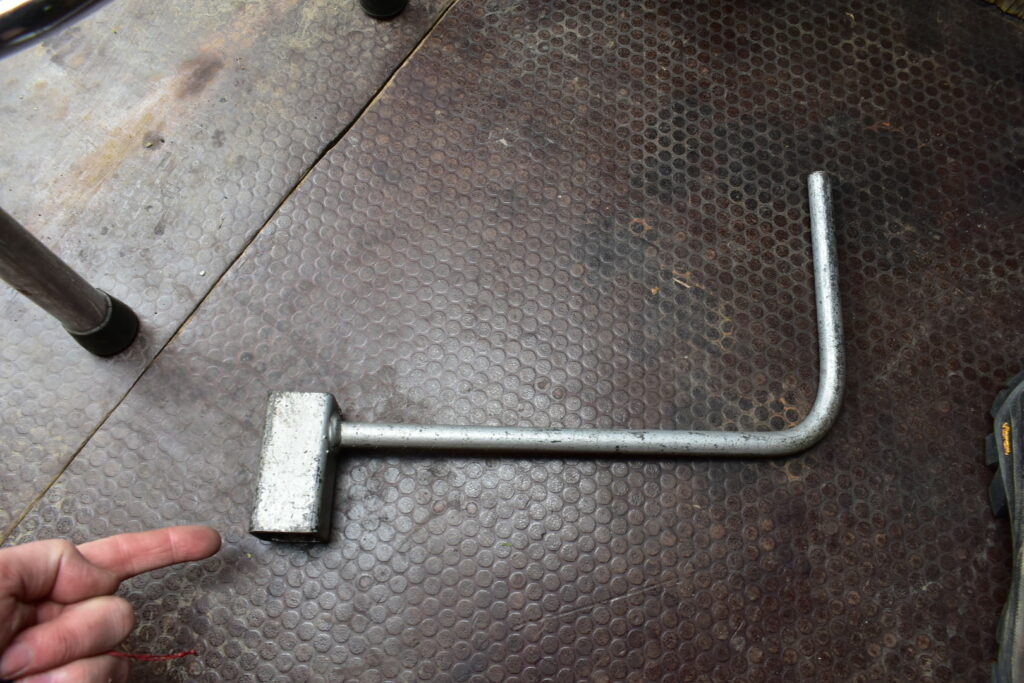 First published by Simon Judge: 18th February 2021.
Last updated: 23 August 2023.