GOBA News is the association's award-winning magazine published three times a year, in March, July and December. It is sent free to all our members and to local businesses and organisations with an interest in boating on the river Great Ouse and associated waterways.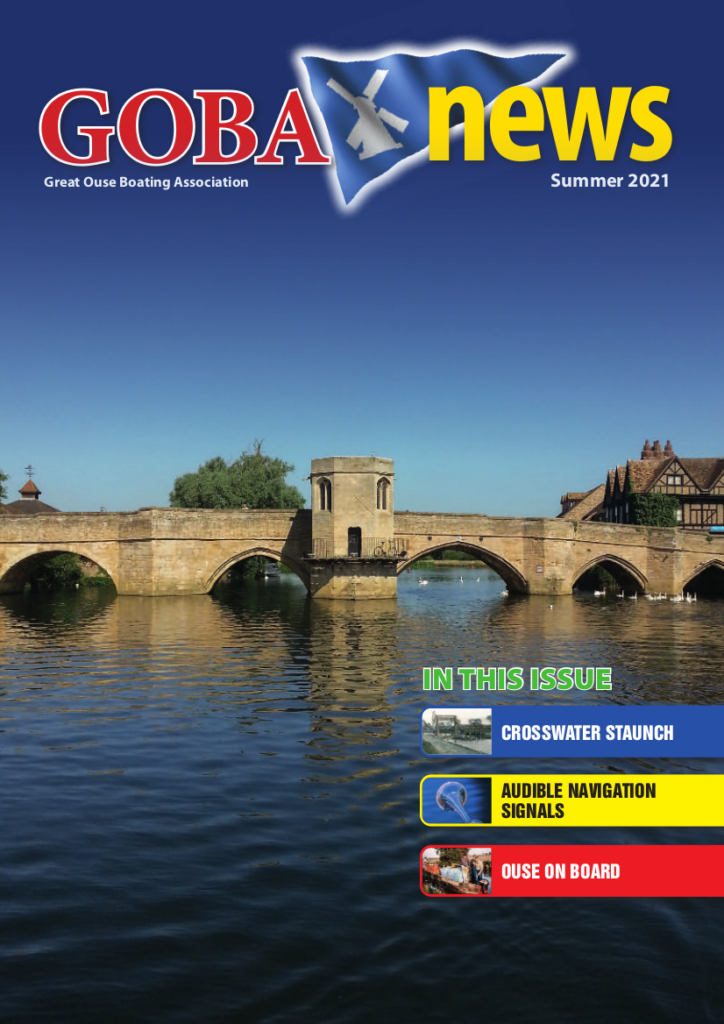 GOBA News features all the latest information on Great Ouse events and matters of interest to boaters. Committee members report on all aspects of the work they are doing on behalf of members and the Environment Agency pages keep us up-to-date on river management issues. A variety of articles cover everything from boat buying, handling and maintenance to wildlife and history on the river. You can view the GOBA News archive back to 2015 here.
The Club News section has the latest news and reports of activities at our many fine and well-supported boat clubs. Individual members share their thoughts, sometimes controversial or amusing, in our Members' Letters pages. The cover features our essential River Map and guide to all locks and visitor moorings.
Contribute to GOBA News
We welcome all contributions from members. To contact the editor click here.
Advertising

GOBA News features a uniquely targeted advertising section with details of local boating service providers including marinas and riverside restaurants and pubs. To contact our advertising manager, click here.